After toiling with it for about 2 weeks I felt confident enough to drop the funds on upgrading and launching the website. If you're reading this, you already know that though. I didn't even Break it! That's actually a pretty big deal considering that even after I upgraded to a content management system hosted on my server I felt the need to fiddle with the back-end code. This always lead to the occasional catastrophic failure of the entire website, databases and all. That's why it matters so much to me that I was able to get this one set up and reasonably functional and content-filled within 2 weeks without breaking it entirely. What can you look forward to? The actual vision of what this website will look like a year from now is sort of up in the air. However, the idea is for me to use it as a portfolio and blog. The blog part is going to be a little bit more than the standard blog. I plan on doing tutorials, informational pieces, and posts regarding mental health and mental illnesses. Eventually, I'd like all the themes and topics of the entire site to come together into a well-written and well-illustrated web-comic. Touch all the Things. While you're here, please click everything you can think of. If something is going to break when clicked, or if there are dead links laying around, I'd like to know about it sooner rather than later. So, if you see something broken on the website PLEASE LET ME KNOW!
The Pin Giveaway Winners Have Been Chosen!
I've run the list of Giveaway entries through a randomizer and gathered a list of 3 winners who will be emailed this evening at the email...
I'm Doing Another Giveaway!
I am giving away 3 Acrylic pins featuring my artwork!
I Love My Watercolor Sketchbook
A short tale about making smarter paper choices for my art.
Don't Kill my "Vibe": 3 Simple habits for happier days
I've been trying to live life a little more "mellow" lately. It's been a little bit difficult but not impossible.
I've made WAY too many GIFs...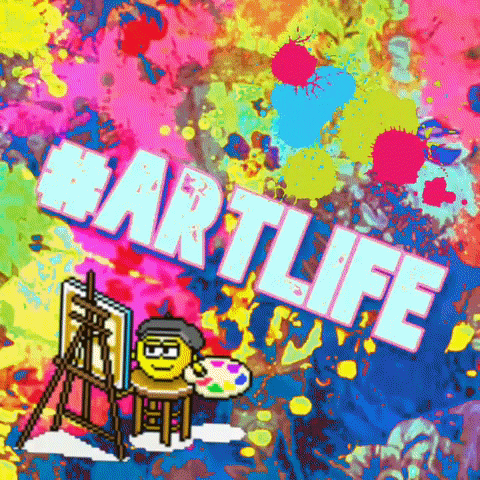 I'm not sure if I'm exaggerating or not actually. I just thought it would be fun to throw some of my favorite custom GIFs that I've made...