My First Art-Print Giveaway!
Hey, Hi, Howdy, and Hello! You didn't read that title incorrectly, I'm hosting a giveaway on my OfficialArtLife Twitter account! What you can win This giveaway prize will not be a basic art print. The artwork that the winner chooses will be printed onto rolled canvas. The canvas print will feature fine-grain exhibition-quality material with a no-glare durable finish. With a size of approximately 16 by 20 inches, this art print is perfect for framing or hanging as a poster! The winner will be able to pick any of my recent artworks that they like to have printed as the prize! I'm covering the shipping too, so there's no reason NOT to enter! How to Enter! In order to enter the giveaway, and be eligible to win the free canvas print, take the following actions: ReTweet my Pinned Post on Twitter Be Following @OfficialArtLife! (So I can DM you when you win!) That's it! That's all you have to do in order to be entered for a chance to have a canvas print of my artwork delivered to your door at no cost to you! Winner will be selected June 5th 2021 If this goes well, I'll start doing these more often!

Love -
Leanore
The Pin Giveaway Winners Have Been Chosen!
I've run the list of Giveaway entries through a randomizer and gathered a list of 3 winners who will be emailed this evening at the email...
I'm Doing Another Giveaway!
I am giving away 3 Acrylic pins featuring my artwork!
I Love My Watercolor Sketchbook
A short tale about making smarter paper choices for my art.
Don't Kill my "Vibe": 3 Simple habits for happier days
I've been trying to live life a little more "mellow" lately. It's been a little bit difficult but not impossible.
I've made WAY too many GIFs...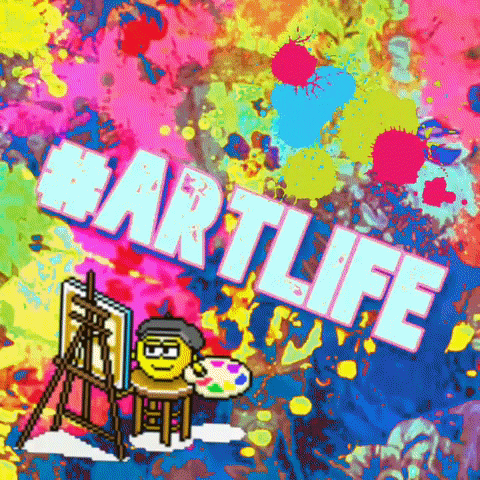 I'm not sure if I'm exaggerating or not actually. I just thought it would be fun to throw some of my favorite custom GIFs that I've made...