Making a world, One Map at a Time
So, I'm starting to realize that I'm not just creating some characters - I am literally creating an entire world, a universe even. There isn't a single part of this world that I can honestly say is based in reality. That means, even if some elements are inspired by other things, I'm creating everything from scratch here.

That means I need maps. So I made one. This map just barely covers the territory seen or mentioned in book one of the TROLLSMASHER comics. The shores near "Unreachable Plains" are where Kalista awakens at the start of our tale. Shortly after, she finds herself deep within "Lotarand", the citadel of the mud-worshiping Earthen-Kin. Where will she go from there? What will she find?

You'll have to stay tuned to find out!
The Pin Giveaway Winners Have Been Chosen!
I've run the list of Giveaway entries through a randomizer and gathered a list of 3 winners who will be emailed this evening at the email...
I'm Doing Another Giveaway!
I am giving away 3 Acrylic pins featuring my artwork!
I Love My Watercolor Sketchbook
A short tale about making smarter paper choices for my art.
Don't Kill my "Vibe": 3 Simple habits for happier days
I've been trying to live life a little more "mellow" lately. It's been a little bit difficult but not impossible.
I've made WAY too many GIFs...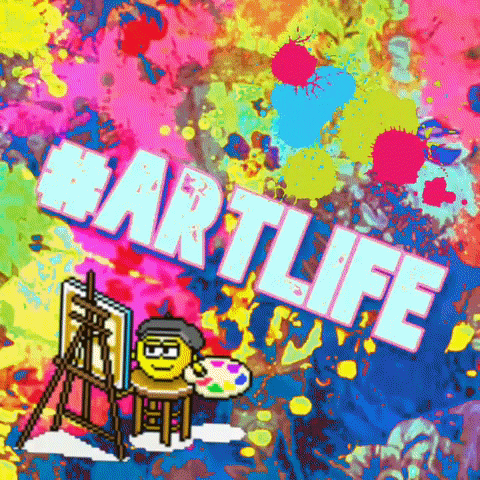 I'm not sure if I'm exaggerating or not actually. I just thought it would be fun to throw some of my favorite custom GIFs that I've made...