I'm a professional Amateur.
There is a quote from Ralph Waldo Emerson that has always really resonated with me. Every Artist was First an Amateur. I strongly believe that no artist is ever truly done learning and growing. I feel that part of the fun of being an artist is the way we observe the ever changing world around us. That being said, it stands to reason that if the world is always changing that we, as artists, would too. Personally, I only consider myself a "professional" artist because I have been, and am frequently, paid to provide my artistic services or have my artwork purchased in print from my merch store. I also still consider myself an amateur. Perhaps the word student would be more accurate. When I say that, I mean that I'm always learning. I honestly don't even feel like I have a particularly recognizable style to speak of. I'm working on that. Are you an artist that feels the same way? Let me know in the comments.
The Pin Giveaway Winners Have Been Chosen!
I've run the list of Giveaway entries through a randomizer and gathered a list of 3 winners who will be emailed this evening at the email...
I'm Doing Another Giveaway!
I am giving away 3 Acrylic pins featuring my artwork!
I Love My Watercolor Sketchbook
A short tale about making smarter paper choices for my art.
Don't Kill my "Vibe": 3 Simple habits for happier days
I've been trying to live life a little more "mellow" lately. It's been a little bit difficult but not impossible.
I've made WAY too many GIFs...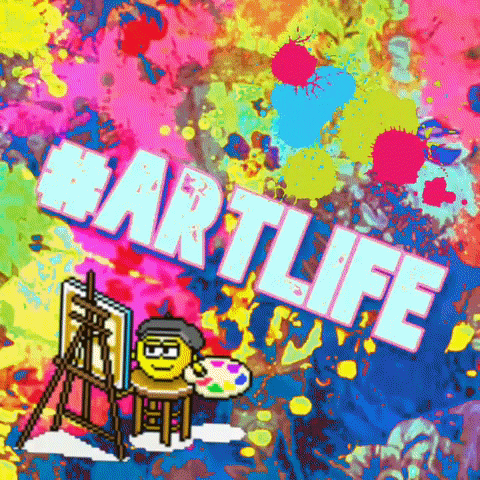 I'm not sure if I'm exaggerating or not actually. I just thought it would be fun to throw some of my favorite custom GIFs that I've made...