As many of you may already know, Lee and I recently moved into a new apartment. Many of you even helped us get through the rougher patch. That aside, we are still getting totally settled in. Meaning that I haven't totally gotten a "Work Space" set up just yet. That's the main reason why there hasn't been much progress on Trollsmasher recently. The lack of progress there has actually been a pretty big source of sadness for me while I work on getting everything sorted out. I was hoping to have contributor exclusive content cranking out on Ko-Fi as well as lots of other stuff by now. However, shit happens and I've been trying to roll with the punches as best I can. I want to thank those of you who are patiently sticking with me through the chaos. I promise that I will make sure it was all worth the wait.
The Pin Giveaway Winners Have Been Chosen!
I've run the list of Giveaway entries through a randomizer and gathered a list of 3 winners who will be emailed this evening at the email...
I'm Doing Another Giveaway!
I am giving away 3 Acrylic pins featuring my artwork!
I Love My Watercolor Sketchbook
A short tale about making smarter paper choices for my art.
Don't Kill my "Vibe": 3 Simple habits for happier days
I've been trying to live life a little more "mellow" lately. It's been a little bit difficult but not impossible.
I've made WAY too many GIFs...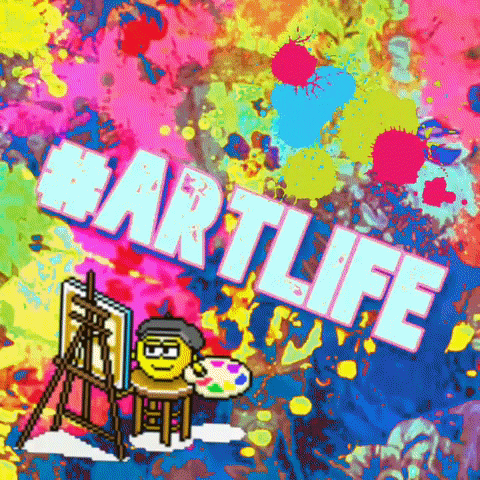 I'm not sure if I'm exaggerating or not actually. I just thought it would be fun to throw some of my favorite custom GIFs that I've made...