I'm Doing Another Giveaway!
You read that correctly! I'm giving away MORE free stuff! This time, it's an Acrylic pin featuring the "I Don't Care" illustration I did because people were literally begging me to put a low res selfie on a shirt, but I refused to put a poor quality image on an item. So, you can find this illustration on shirts and more in my Redbubble store. What you CAN'T find there are these acrylic pins! HOW TO ENTER! To enter the giveaway, all you have to do is fill out the entry form! You can get an additional entry by Retweeting This Twitter Post!

That's it! You can find the Terms and Conditions on the entry page. You can always reach out if you have questions. We'll notify the winner via email! Wanna just BUY one? If you don't want to wait for the giveaway to end, or just wanna make SURE you get your hands on one of these limited quantity acrylic pins, you can hop on over to the Ko-fi shop and just BUY one!
The Pin Giveaway Winners Have Been Chosen!
I've run the list of Giveaway entries through a randomizer and gathered a list of 3 winners who will be emailed this evening at the email...
I'm Doing Another Giveaway!
I am giving away 3 Acrylic pins featuring my artwork!
I Love My Watercolor Sketchbook
A short tale about making smarter paper choices for my art.
Don't Kill my "Vibe": 3 Simple habits for happier days
I've been trying to live life a little more "mellow" lately. It's been a little bit difficult but not impossible.
I've made WAY too many GIFs...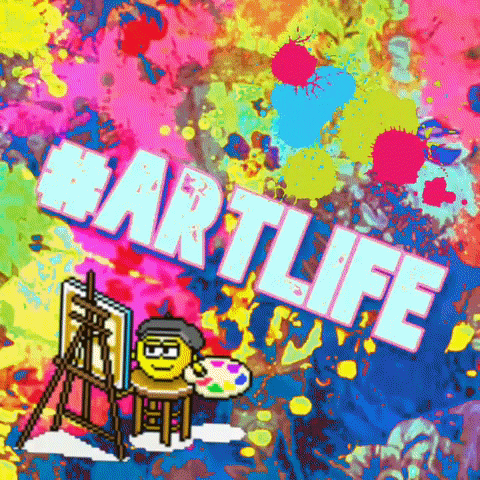 I'm not sure if I'm exaggerating or not actually. I just thought it would be fun to throw some of my favorite custom GIFs that I've made...